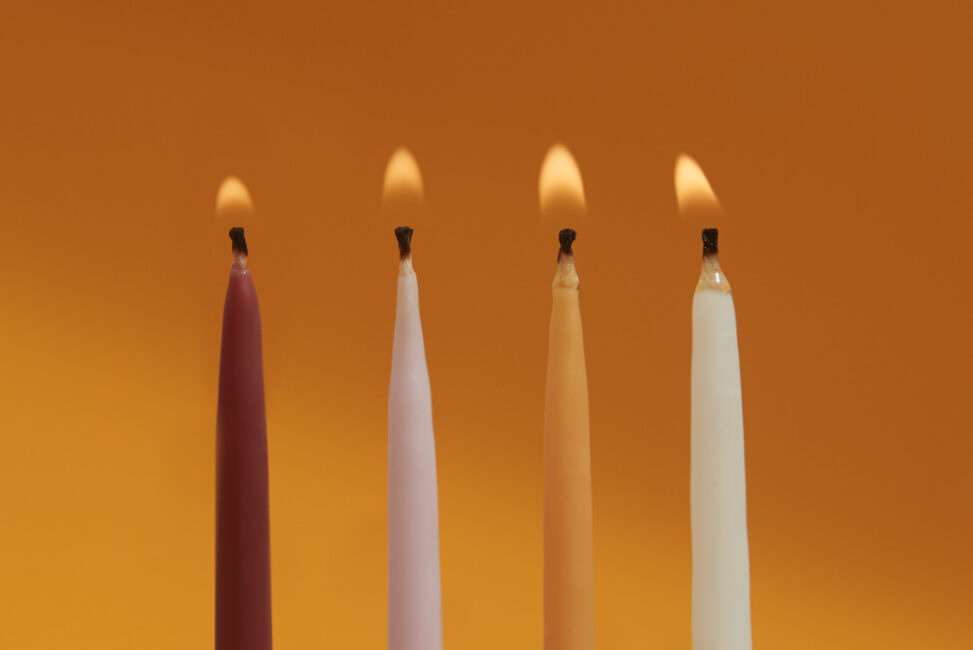 PRODUCT PICKUP
Your items will be available for pick-up only on the specified date; it will not be kept for a pick up on a later date. Items must be ordered at least 2 days before date/time of pick up. If you need your items sooner, please try calling the store at 212.901.1015 as orders can sometimes be processed faster pending availability.
STORAGE
Dominique Ansel x Joya 12pc Natural Scented Birthday Candles
$16.00
We're teaming up with Joya Studio on our first-ever candle collection to celebrate the Bakery's 12th birthday! As we head into the holiday baking season, what better way to celebrate than lighting a few candles to de-stress and make a wish?
These elegant birthday candles are hand-dipped mini tapers made with natural beeswax and natural fragrance, each inspired by some of our favorite Cronut® flavors and pastry creations from years past.
4 different scents and colors to choose from: Honeysuckle Sugar, Strawberry Milk, Salted Butterscotch, or Eggnog (special Holiday edition). Pack of 12 (each pack contains 12pcs of 1 scent).
Or, select a limited-edition 12pc sampler set that includes 4-each of Honeysuckle Sugar, Strawberry Milk, and Salted Butterscotch birthday candles.
Scent profiles:
Honeysuckle Sugar – Notes of sweet, juicy citrus and ripe melon
Strawberry Milk – Notes of vanilla bean, honey, sugar, strawberry
Salted Butterscotch – Notes of creamy, rich caramelized butter
Eggnog (Holiday edition) – Notes of sweet cream, vanilla bean, egg
Available starting Nov 3rd here in Flatiron (in-store and via online pre-order with 48hrs notice), and for nationwide shipping at DominiqueAnselOnline.com and JoyaStudio.com.